With over 23 years of experience in successfully providing custom software development solutions to our customers, we have fine tuned our processes and skills to cater to your specific business needs. We provide perfect solutions for the following business industries
Our Other Solutions
Textile/ Readymade Wholesalers
Easy Barcode generation, LR Stock, Bale Stock, Damage Stock Management, Supplier / Sister concern Outstanding, GST, Accounts
School Management System
Simplified Student Management, Fees Collection & Outstanding Management, TC Issue, Fees Certificate, Accounting
Hospital Management System
Canvas includes tons of optimized code that are completely customizable and deliver unmatched fast performance.
Tea & Spices Distribution Management System
We have included 12+ Header + Menu Designs for your convenience so that you can match your style.
Lab Distribution Management System
Completely Customizable 2 Columns, 3 Columns, 4 Columns & 5 Columns Mega Menus are available with Canvas.
Website Design & Development
Smooth & Stylish Sticky Menu is what will make your Website differentiate with others.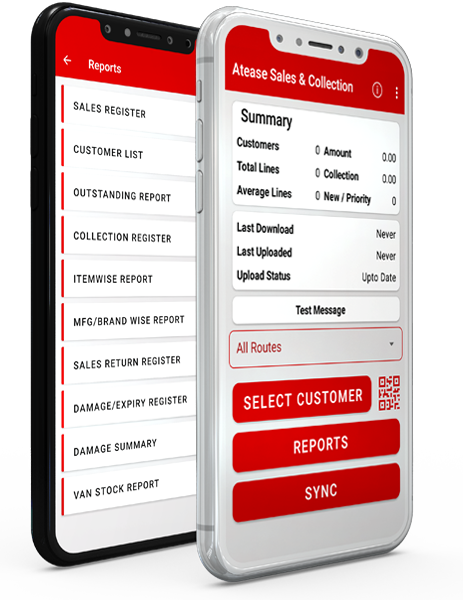 Atease® Mobile Apps
The Best App for GST Billing, Inventory control and Accounts.
Lorem ipsum dolor sit amet, consectetur adipisicing elit. Eveniet cumque, perferendis accusamus porro illo exercitationem molestias, inventore obcaecati ut omnis voluptatibus ratione odio amet magnam quidem tempore necessitatibus quaerat, voluptates excepturi voluptatem, veritatis qui temporibus.

Download the App: